You have completed your registration and are ready to begin your journey into embodied flow!
Please check your inbox.
If you've chosen to pay with Venmo, please scan the QR code below so I can finish processing your order.
If you've chosen to book a private lesson, I'll be in touch very soon so we can schedule a time that best suits our schedules.
If you've chosen to drop-in to an online class, I'll send you the link to login within 12 hours. Please contact me via email if you don't receive it.
If you have not already, stay up to date with future offerings by joining my mailing list.
If You're paying with venmo, please scan the QR code below or send payment to LauraAszmanBIM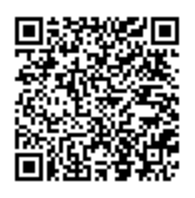 Stay connected by following me on Facebook, YouTube and Instagram