Come as you are, all are welcome here
Current Classes I'm Offering
breaks & paddles intensive
Tuesday, July 5th - 26th, 5-6 PM PDT; Wednesday, July 6th 10-11 AM AEST
Plus…Tuesday, August 2nd 5 - 6 PM PDT Online Hoop Jam & Practice Session
If you're rockin' it on your shoulders already, this 4-week intensive is for you. Breaks and paddles are a shoulder hooping MUST! Come unleash your inner ninja! Learn a variety of breaks and explore expansive paddles to unlock more flow. 
Mondays July 18th - August 22nd 4:30-5:45 PM PDT
Foundations & Flow is a great place to start or return to if you'd like to dive deeper into the basics. In this series, we start with foundational movements with our hoop and gradually build into a flow. Come, and explore many movements that will strengthen your body, relax your mind and open you up to flow.
Shoulder Hooping Intensive for Beginners
Wednesdays June 22nd - July 13th 4:30 - 5:30 PM PDT
Plus…Wednesday, July 20th 4:30 - 5:30 PM PDT Online Hoop Jam & Practice Session
ONLINE - Drop-ins only available for this course
No clue where to begin with shoulder hooping? Perhaps you've had some moments of 'getting it' though it's not quite there yet? Let me be your guide! Taking this course will give you a solid foundation to get your hoop up to the shoulders and I have no doubt you'll be rocking it in no time! *Proficient waist hooping is required to take this course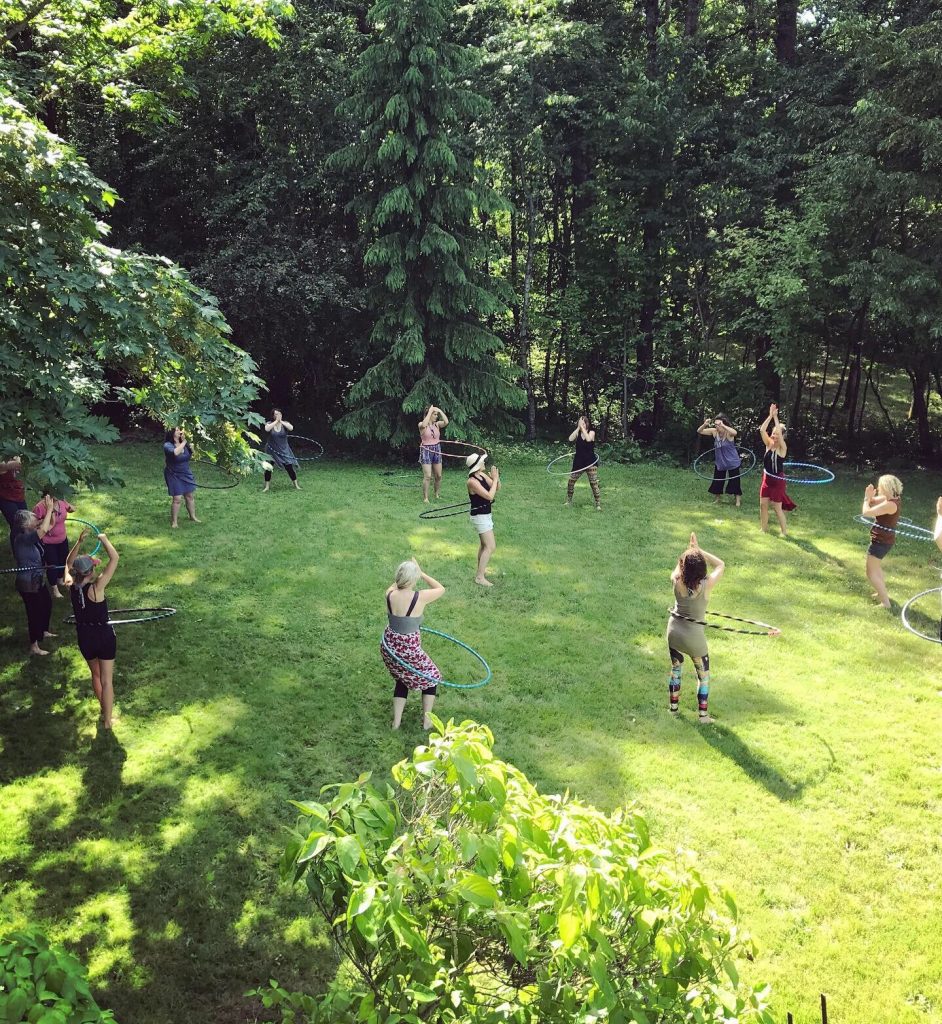 Mondays 5:15 - 6:15 PM AEST
New to hooping or never hooped before? Been hooping for a while and looking to learn more? Unable to commit to a whole course just yet? These drop-in classes are a great way to find your groove in the hoop world. Meet us at Crathern Close Park in Edge Hill every Monday for fun, flow and friendly community vibes. Discover how to bring in more dance with the hoop, learn on-body movements and transition into off-body tricks. 
I also offer Holistic Hair Care. Beyond your average haircut.